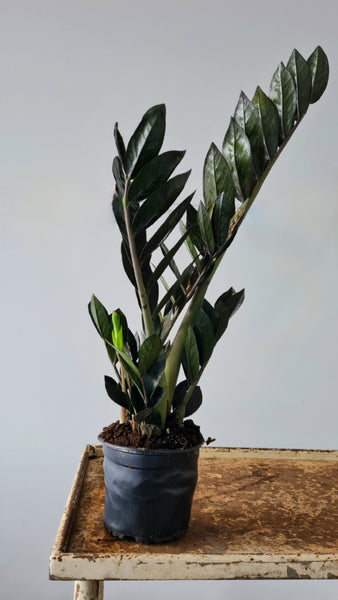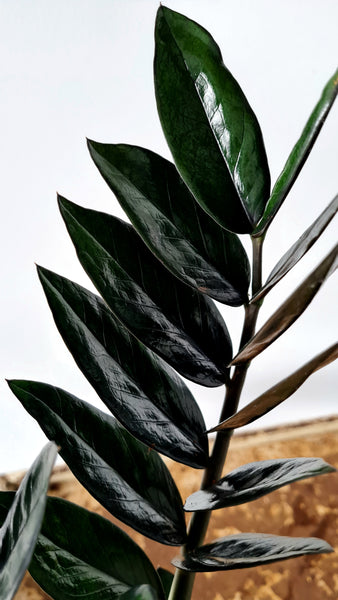 Zamioculcas Black
*Flower and Plant delivery is available only for Auckland
Pot size:14cm 
Temperature
Your Zanzibar Gem will be quite happy with indoor temperatures. It won't tolerate temperatures below 16°C if left outside on a patio. It is best not to be left in fluctuating temperatures.
Light
The Zanzibar Gem likes bright light but avoid direct sun light. It can tolerate low light levels.
Watering
Let your Zanzibar Gem plant dry out between watering's. Water less during cooler months. They don't like to be overwatered as this can cause the stems and rhizomes to rot.
Re-Potting
A Zanzibar Gem will be happy in the same pot for a few years. Should you need to re-pot it, select a pot that is about 5cm larger with good drainage holes.
Soil
Use a good quality potting mix that is fast draining
Pruning
If a stem grows too big for the rest of the plant don't hesitate to remove it completely. If any leaves yellow it is fine to cut them away.
Fertilizer
During spring use an all-purpose liquid plant food to promote new growth.
Please note: All our plants have their own unique characters and the photo is just a guide to show what the plant looks like. Variations of shape sizes... but they all look happy and healthy!